Newsletter | April 2019
Highlights From Valuing Children Initiative Newsletter April 2019
---
Launch of Valuing Children 2019
We were delighted to launch the Valuing Children Initiative for this year's activity at the impressive offices of Deloitte Perth. It was important for the team at Valuing Children to kick off 2019 with key leaders across Western Australia in how we value children through the community.
Professor Donna Cross spoke of the need for intervention to aid children with opportunities to thrive in this busy world.  Working with a particular method that engages the community in changing attitudes towards children, we can really make a difference to how we behave and hopefully improve childhood wellbeing for future generations. As Valuing Children shares the message of truly valuing children, more community collaborative opportunities are solidified – which is proving an exciting start to 2019 for partnerships, research, change, and true value for each other.
We extend our huge gratitude to Deloitte, Professor Donna Cross, and our dedicated attendees for their time, contribution, and advocacy of valuing children.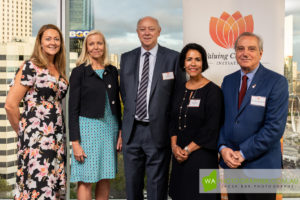 ---
Congratulations Dr. Suzanne Packer – 2019 Senior Australian of the Year

Dr. Packer, of the Australian National University, is a pediatrician who has worked to prevent child abuse with the National Association for Prevention of Child Abuse and Neglect. Dr. Packer said "it is my dream for Australia to one day be recognised as the best place in the world to be a child. By the current measures, our Australian children are not doing as well as they could – middle of the pack, certainly not leaders.
If we want to improve, then all of us [adults] must first learn to truly value all children, irrespective of their circumstances, as full members of our society who are learning from all of us".
Dr. Packer is a true champion of change, and we appreciate all she does for our community to further improve the value for children in Australia.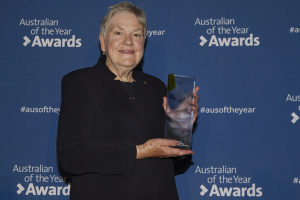 ---
Contribution to Royal Commission into Child Sexual Abuse
It has been inspiring for the Valuing Children Initiative to work alongside the WACOSS Inquiry into the monitoring and enforcement of Child Safe Standards. Having an experienced collective come together, leaving titles and logos at the door, to be champions in valuing children; to provide recommendations to the Joint Standing Committee on the Commissioner for Children and Young People post the Royal Commission into Child Sexual Abuse.
The Valuing Children Initiative was able to contribute to the collective response and also a sole Valuing Children Initiative contribution with the hope that the implementation of Child Safe Standards through Western Australia is child focussed, coherent and sustainable.
---
Valuing Children on the move!

Kalgoorlie – the month of February saw the Valuing Children Initiative visit the rural town of Kalgoorlie. The Centrecare office, ran by Moana Tane provides a beautiful example of how valuing children runs through service delivery. Across the programs that the office provide to the local community, the staff demonstrate attitudes and behaviour in valuing children. Dr. Vicky Absalom-Hornby attended the office for the day to deliver Valuing Children training to the staff group, to continue their advocacy across services.
---
Parliamentary Friends of Children Group
The Valuing Children Initiative continues to strengthen a relationship of valuing children from grass-roots to Parliament House and all it stands for. Lisa Baker, Donna Farragher, and Alison Xamon met with Dr. Vicky Absalom-Hornby and Noelle Goodier to discuss how we keep valuing children at the forefront of policy, Parliamentary priorities, and community. We thank the Parliamentary Friends of Children for their dedication to valuing children and look forward to our next meeting of support.