Newsletter | November 2019
Highlights From Valuing Children Initiative Newsletter November 2019
---
United Nations Committee on the Rights of the Child met with the Australian Government Delegation, Geneva 
On 7 September, Valuing Children Initiative founder and Centrecare Director Tony Pietropiccolo AM arrived in Geneva as part of an Australian delegation reporting to the United Nations on the Convention on the Rights of the Child. Tony was the only Western Australian delegate in the civil society group, made up of Australians with expertise and passion in the child advocacy space who are associated with UNICEF. The civil society group consulted with the United Nations committee about the current state of child safety and wellbeing in Australia, whilst a government contingent presented Australia's policies and actions that have been taken in the five years since the convention was signed.

On the third day of the function, National Children's Commissioner Megan Mitchell organised a showing of the documentary film 'In My Blood It Runs'. The documentary follows an Aboriginal boy named Dujuan as he navigates his traditional life and the complex world around him, dealing with the welfare system and attention from the belief. Tony met Dujuan before the film's showing, a particular highlight of the trip as representative from nations around the world came together to watch the film and engage with Dujuan's story. At only 12-years old, Dujuan is a healer and speaks three languages, and has now spoken at the United Nations. "I came here to speak with you because the Australian Government is not listening," Dujuan said. "Adults never listen to kids like me. But we have important things to say."

As the founder of Valuing Children Initiative and a child advocate himself, Tony agrees. "The whole point of VCI is to help us to reflect on, where are our children in our view of them, in our decision making around them?". He said that the Australian contingent had a hard time justifying the fragmented state of child welfare to the United Nations committee, with no consistent protocols in place around Australian states and territories. "It was very much problem focused, and problem immersed," he said. "It wasn't a sense of 'we really value our kids, we really want to create the best environment within which children can live'."

Tony believes that the United Nations committee didn't feel like all aspects of what is considered 'children's rights' were being approached in the right spirits, especially considering that Australia has signed the Convention. Simply, Australia is not keeping up their side of the bargain.  "That New Zealand approach at the moment, where the Prime Minister of New Zealand is saying 'We want to create New Zealand as the best place in the world for children to grow up in'…that's a totally different way of looking at life and looking at children than to say 'Well, there's a problem – Yes, but we're dealing with it," Tony says.

Shifting Australia's attitudes towards children is a society-wide problem, the Centrecare Director says. "How do you change habitual ways of operating and replace that gradually with something new, a different habit?". The Valuing Children Initiative works with organisations, children, and adults to these create long-lasting cultural changes in the way that children and young people are perceived across Australia. Tony's experience in Geneva was a good reminder that there is a long way to go before Australia is fulfilling its potential for valuing young people. 
"Law is helpful, but it's the underpinning culture that really makes a difference."

Written by VCI Volunteer & Champion, Rebekah Craggs 
---
A Morning of Valuing Children with Dr. Sue Packer | 7 November
Valuing Children Breakfast – sponsored by our friends at Deloitte, we created a breakfast event that invited thought leaders in WA to take part in a working breakfast on the wellbeing of children. Valuing Children Ambassador and Senior Australian of the Year, Dr Sue Packer, AM keynoted the audience with the experience and insight that Dr Packer brings in valuing children through her career as a pediatrician within the community. The need to provide children with opportunities to be included in decision making and to listen to what children can contribute is essential for positive change. If we as responsible adults are to instigate impact, we must value children as citizens; to be safe, and to thrive.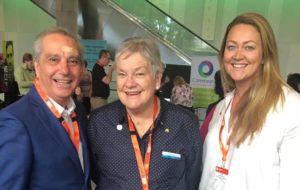 True to our valuing children's message, and with the support of Guildford Grammar School and Millennium Kids we had the honour of hosting a young person's panel. Keen to hear the voices of young people in West Australia, the young panel emceed by Bella Burgemeister discussed child wellbeing in WA. Presenting thoughts and recommendations from Sadbh, Stanton, Elizabeth, and Stanton with Dr Packer, the audience appreciated the wealth of knowledge the young people provided in a room of representatives from child health, education, communities, social services, research, advocacy, and corporate organisations.
As the event drew to a close, we were excited to announce our new Valuing Children Ambassadors that join Dr. Packer in championing thought to action leadership, in prioritising children in Australia. When we truly value children across society, the whole community is strengthened. Please join us in welcoming Dr Brian Babington, Associate Professor Anita Ghose, Claire Orange, Commissioner Colin Pettit, Bella Burgemeister, and Dr Sandy Chong who will build awareness and support in valuing children into 2020.
---
Valuing Children with Ambassador Dr Brian Babington, CEO of Families Australia
At a special event held in Perth last week, I was delighted to be appointed a Valuing Children Initiative (VCI) Ambassador, joining a growing list of VCI Ambassadors that includes the 2019 Senior Australian of the Year and Families Australia Board member, Dr. Sue Packer AM.

VCI aims to inspire Australians to value all children, understand that a child's wellbeing is the shared responsibility of the entire community and ensure children are at the forefront of our considerations. Its vision is the creation of a society in which all children can flourish, have a safe, caring and supportive childhood, and maximise their potential.
Most Australian children grow up safe and well, but many tens of thousands are not getting what they need to have good lives. Official figures tell us that the number of children in out-of-home care has more than trebled in the past 20 years. The nation's annual expenditure on child protection and related family support efforts has reached $6 billion and is growing at 10 percent per annum.
Australia needs to do far better for children who experience vulnerability and disadvantage. Why? Because we cannot build a just, fair and compassionate society while we leave some lagging behind. And, failure to address today's problems will only compound difficulties for future generations.
I have had the privilege of convening the National Coalition on Child Safety and Wellbeing for the past 12 years. The National Coalition comprises over 200 non-government organisations and researchers who support Australia's first-ever plan to be agreed by the Council of Australian Governments to improve child safety and wellbeing – the National Framework for Protecting Australia's Children 2009-2020.
Based on the concept of shifting investments toward early intervention and prevention, the National Framework has been the umbrella for the establishment of the first-ever National Standards for Out-of-Home Care, the office of the National Children's Commissioner, the Child Aware Conferences, and the National Principles for Child Safe Organisations.
While a good start has been made, far more needs to be done. Work has commenced on building a bigger, bolder national child and family wellbeing plan to succeed the National Framework after 2020. Such a new national plan must find ways to encourage us to place children firmly at the centre of our thoughts and actions.

A society that cherishes and values children as children lays down solid foundations for future prosperity. It makes us question our adult preoccupations. We should not expect governments alone to give momentum to these ideas. Valuing children starts with individuals, families, workplaces and communities.

VCI is an excellent reminder of the pressing needs of many of Australia's children and the tremendous gains we can all make by taking more time to reflect on the joy, vitality and meaning of childhood.
Written by Dr. Brian Babington, Valuing Children Ambassador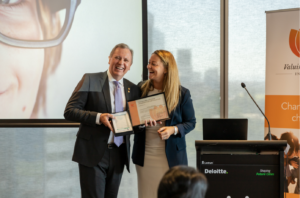 ---
Research at Guildford Grammar School 
In early 2020, the Valuing Children Initiative are commencing research with the students of Guildford Grammar School. This project will explore what children understand value to be, and the place that it has in their lives. 

Stayed tuned for updates in the new year.