Youth Spotlight: Bella Burgemeister
Youth Spotlight: Bella Burgemeister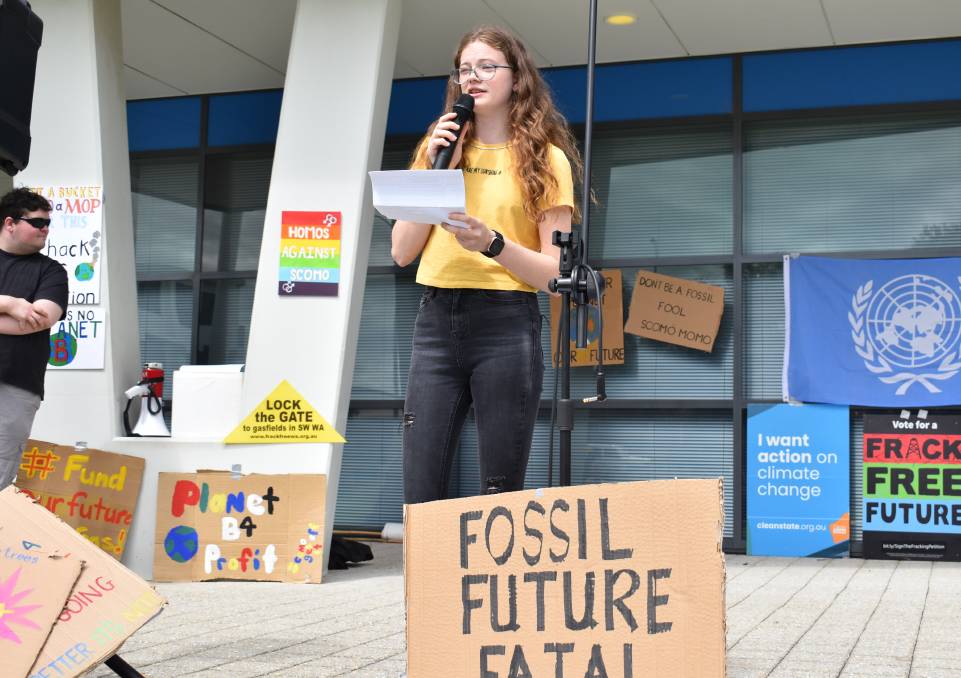 Author, youth advocate, climate change activist and presenter.
Many adjectives spring to mind when it comes to VCI Ambassador Bella Burgemeister and after reading her extensive resume, the most obvious one might be 'busy'.
But above all else, Bella is ambitious and passionate.
Her ambition is evident when you consider she was a published author by age 11 and is the current residing Youth Mayor of Bunbury.
"It all really started when I was 10 and my mum showed me a video called The World's Largest Lesson, and on that video was Malala (Yousafzai) who was talking about the 17 Global Goals for Sustainable Development and how everyone can make a difference, including kids," Bella recalls.
"I just felt really passionate from then on about the Global Goals and wanting to make a difference."
Inspired by the video, Bella got to work on Bella's Challenge, a book that explains the Global Goals in kids talk and sets out challenges for kids, schools and adults to help them look after the earth.
She then went on to speak at the first School Strike in Perth, leading her to become increasingly involved in the climate change network.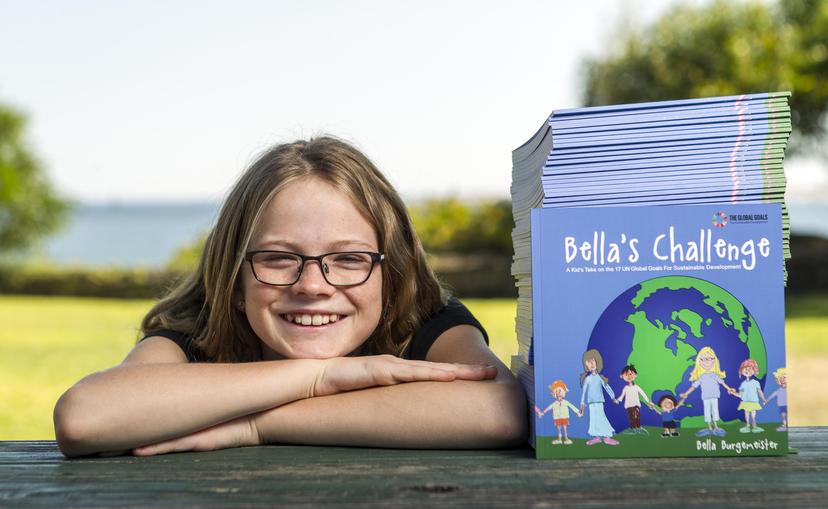 Finding her voice
Now 16, Bella's voice is loud and she uses it in a way that compels others to take note, but admits she initially felt self-conscious about her age.
"One of the big things for me was I thought that nobody would take me seriously because I was an 11-year-old kid who was just passionate about the environment really," Bella said.
"But then I was really lucky to find School Strike and other networks like Millennium Kids.
"I was able to find groups of people who empowered me, were just like me and had a passion for helping the planet."
Among Bella's most recent endeavors is her involvement in a climate change class action against the Federal Government.
Bella was one of eight high-schoolers who sought an injunction last year to stop the Environment Minister Sussan Ley from approving an expansion to the Vickery coal mine in NSW.
The group argued that the Minister had a duty of care to consider the consequences of extra emissions for all Australian children when evaluating the coal mine.
"The court did agree that she has a duty of care for young people which is really exciting and the first time in Australian history that anything like this has ever happened," Bella said.
However, the Minister appealed the ruling and in a recent update the federal court overturned the decision.
"What she's doing in approving that mine is going to harm future generations as well as our generation," Bella said.
"As young people, who can't vote and have a say, she has a duty of care for us."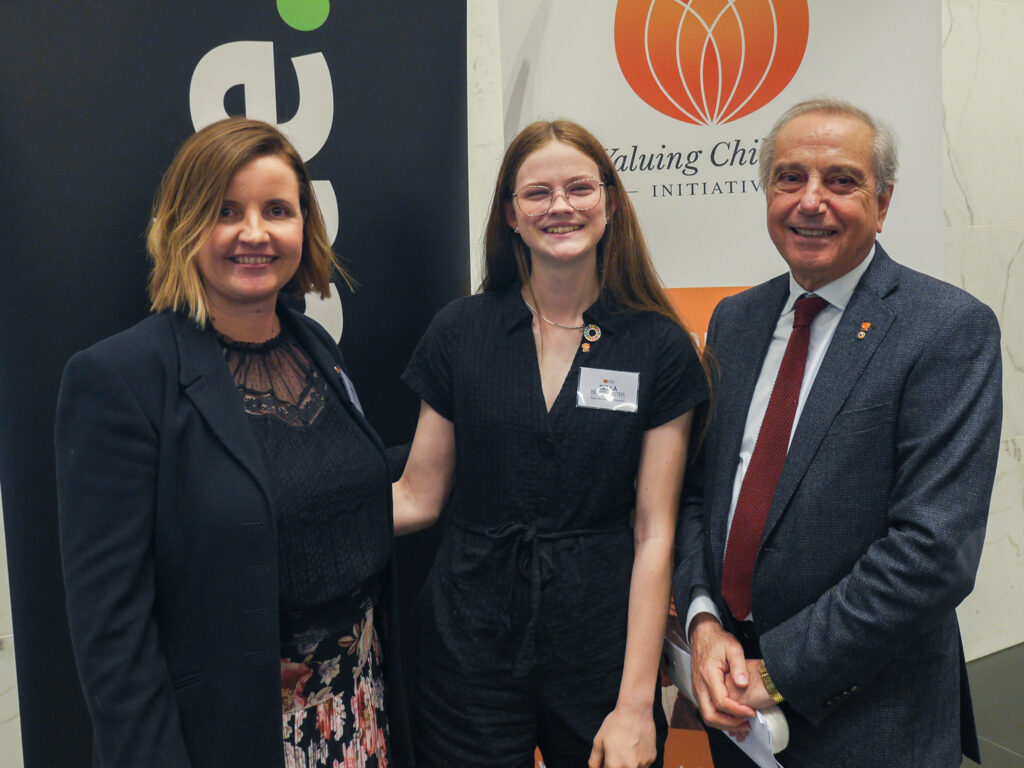 By overturning the decision, Bella thinks it sends a clear message to children and young people that their opinions and thoughts are not valid or valued by decision-makers.
"It's scary to think that as a young person, they don't consider what is going to be happening in our future," she said.
"They only think about what is going to happen short term and how much money they can make from these projects. It's just really scary."
Although they didn't get the outcome they wanted, Bella and the rest of the group were recognised for their efforts and awarded 2021 Young Environmentalists of the Year by the Bob Brown Foundation.
Inspiring others
Bella's passion for the environment is admirable, but even more so is her passion for empowering other children and young people to find their voice
She is co-president of Millennium Kids, a youth group in Perth that empowers young people to take action on issues they care about.
"It's a really incredible group and we are currently working on a citizens assembly for young people where young people can come, have their say about what they think our government needs to be focusing on and how they could be doing it," Bella said.
"So, we are planning that really exciting project and hoping to eventually be part of the curriculum.
"I feel that the more people we have speaking about it and having their voices heard, the more likely we are to change something."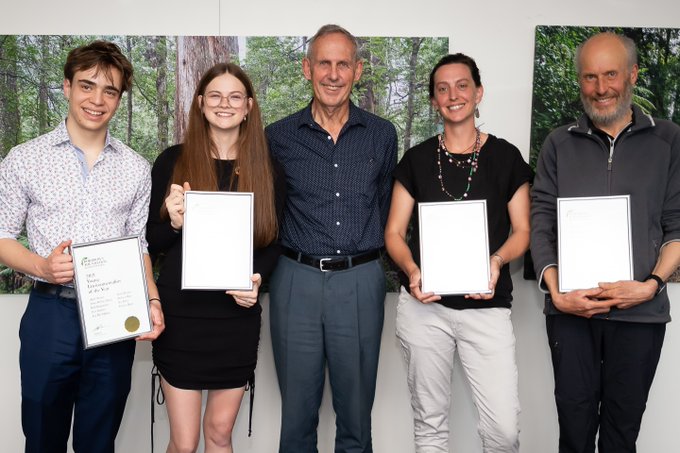 One look at Bella's workload and it can be easy to forget that she is just 16-years-old, after all she has just enrolled in a part time bachelor of social work while completing year 11.
But Bella insists that she still finds time to just be a kid.
"I find that it's about having my priorities right and making sure I'm doing the things I enjoy doing and want to be doing," she said.
"I love playing sport, I love hanging out with my friends and I do actually like relaxing at home sometimes!"
What's something you would like to change for children and young people in Australia?
The one thing I really want to see is for children and young people to have more involvement in decision making and planning.
We are going to be running this country in not so many years' time, so we need to be thinking about how things are going to affect our future because not a lot of leaders do that at the moment. They think short term or political terms. But that's not what we need, we need people who are going to think 15, 20, 30 years in the future about what is going to be having an impact on the generations still yet to come.
Follow Bella:
Keep up to date with all of Bella's projects by following her on social media.