Child abuse in Australia: Why you should care
Australia. The lucky country, right? That is unless you're one of the 174,000 children who needed child protection services last year.
In 2019–20, one in every 32 Australian children aged 0-17 required some form of intervention for abuse or neglect.
Regardless of race, age, ethnicity, or economic status, child abuse doesn't discriminate.
Many individuals think of child neglect and abuse as happening in some other family, somewhere far away.  But in reality, some form of neglect or physical, emotional, or sexual abuse occurs to a child in every neighbourhood, in every community across the country.
It is a confronting truth that in an affluent and developed country such as Australia, some children are not afforded the basic rights of a safe, caring and supportive environment.
Supporting and believing victims of child abuse
Mental health advocate Ming Johanson endured 17 years of domestic violence and child abuse at the hands of her father.
She never explicitly disclosed her abuse because she didn't have the resources to recognise that her reality wasn't considered a 'normal' Australian childhood.
"I didn't know it was abuse; that was one of the challenges," Ms Johanson said.
"As a child you don't really have an awareness – especially in that environment ­– that what is going on is wrong.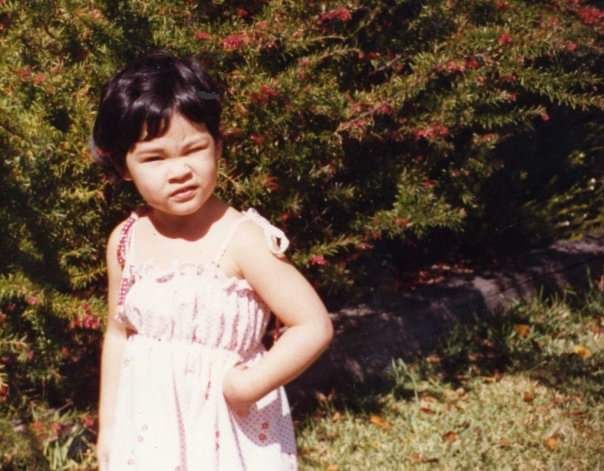 "I thought it was all me, it was all my fault. That was very much the language that was going on in that eco-system, that it was my mum's fault or my fault that we had somehow angered him or put him in that position to punish us.
"There was quite a lot of fear around ever disclosing to anyone, and shame, because we were told it was us."
The deeply embedded societal attitudes about children in both institutions and the wider community plays a pivotal role in the prevalence of child abuse in Australia.
Although an uncomfortable topic for many adults to broach, Valuing Children Initiative (VCI) Development Executive Maddie McLeod said it is something that needs to be spoken about more openly.
"Talking about child abuse and neglect isn't easy because it's a topic that is inherently upsetting," Ms McLeod said.
"However, it's crucial that we do talk about it because too many people are unaware of the prevalence of child abuse and neglect in our society; we must raise awareness to keep kids safe.
"Most people don't know that 1 in 6 girls and 1 in 9 boys have experienced sexual abuse before the age of 15, but that is the reality in Australia. If we are to reduce these alarming numbers then we need more people to understand that most children are abused by people they know and trust; we need people to recognise signs of abuse in children and to teach protective behaviours from infancy."
While some children who report abuse are supported, many children who speak up are often no match for the deeply embedded culture of protecting institutions and adults over believing the word of a child.
Ms Johanson recalls such a culture that she believes failed her as a child.
"Kids that I grew up with who are now adults, who knew what was going on for me even when I didn't know what was going on for me, went to the teachers of the school at the time and the teachers told them to mind their own business," she said.
"Even when other kids were going in and reporting … nothing was done. What do these kids learn, who are now adults? Well that nothing will get done, best just leave it alone."
In 2016, VCI research into adult attitudes towards children revealed that 63 per cent of respondents said a child's word is less likely to be believed than that of an adult.
"In the context of child protection this is a very concerning finding," Ms McLeod said.
"There are many historical examples of children not being believed when they disclosed abuse and neglect and this is unacceptable.
"I think organisations working with children today are more likely to believe children when they speak up and there are better policies and processes in place to protect children now. However, many children are still not believed when they speak up, or they don't speak up at all because they fear they won't be believed."
Long-term effects of child abuse
The immense long-term, personal, social and economic costs of child abuse and neglect are well documented.
Young people and adults who have been abused or neglected during childhood commonly experience mental health problems, unemployment, difficulty developing and maintaining healthy relationships, criminality and substance abuse.
Although not all children who have been victimised go on to develop these problems, Director of Centrecare and co-Founder of the VCI Adj. Prof. Tony Pietropiccolo, AM believes there should be no child who suffers such consequences.
"Children are inherently vulnerable and rely on us adults to create a safe and healthy environment for them," Mr Pietropiccolo said.
"It is our individual and collective responsibility to become increasingly sensitive to those situations that pose a risk to children and act to remove them.
"The consequences of child abuse and associated trauma are severe and last a lifetime."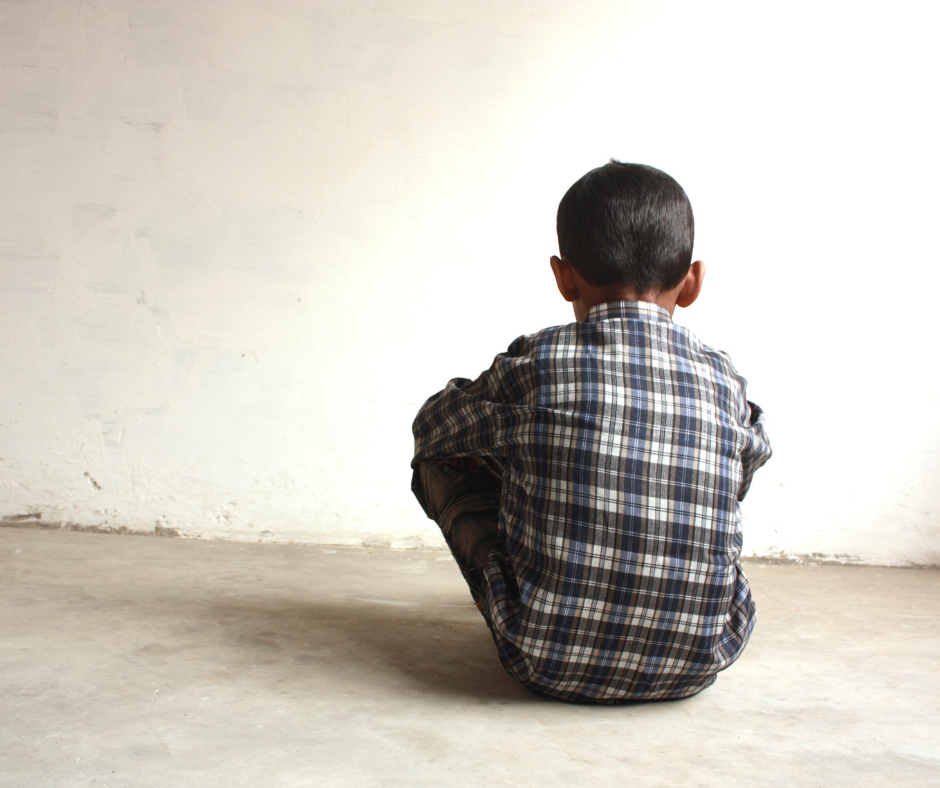 Victims of child abuse and neglect are not always afforded the much-needed therapy and psychological support to overcome such trauma.
Family therapist Claire Orange has first-hand experience caring for children after they have been removed from their family.
"Access to therapeutic services is based on a family's income and demographic as well as the age of the child," Ms Orange said.
"I've had an eight-year-old and an 18-year-old and their access to services has been highly differentiated, and I know this is found across our community – that not every child has equitable access to services."
Inadequate access means children may not receive therapy until their symptoms become more severe later in life.
In recent times there has been a slight shift towards prevention over intervention. However, the current public health model remains more focused on crisis care.
Ms Orange said this model of service delivery is counterintuitive.
"One of the founding principles of the World Health Organisation is early and effective intervention and stronger preventative strategy," she said.
"I work in preventative mental health care for children and I also work at the top end of crisis mental health care for children. It galls me that there's so much money at the top end of town when it gets into crisis and there's basically no money in prevention."
The burden on the individual is overwhelming, but the economic burden of child abuse is also felt heavily by society.
In 2016-17 the Australian government spent about $5.2 billion on child protection, intensive family support services and family support services.
But in Western Australia, less than six per cent of the child protection budget is spent on prevention and early intervention.
"When we look at our national statistics around social and emotional development of children, you can see that the earlier the intervention of those children, the less we have to spend on therapeutic and psychological intervention as they get older," Ms Orange said.
Despite the efforts of government, not-for-profits organisations and community groups, the prevalence of child abuse in Australia continues to rise.
Last year 67 per cent of children receiving child protection services were repeat clients.
These statistics represent a child protection system that is failing children and their families.
"In order to keep more children safe we need to invest in a system that is based on education, prevention and early intervention," Mr Pietropiccolo said.
"Unless underlying issues such as poverty, mental health and family functioning, to name some, are addressed in particular households then child protection services are likely to be needed again and again.
"Effectively responding to child neglect and abuse means addressing both personal and structural issues. When this is done well the result is a less expensive service system, a healthier society and more fulfilled lives."
Changing attitudes and creating change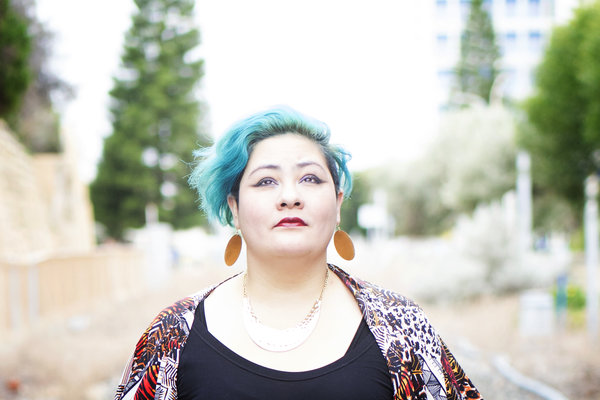 Now approaching her 40s, Ms Johanson runs a successful marketing company and is a proud ambassador for R U OK? Day.
But despite her undeniable successes, she still draws comparison to feeling invisible when it comes to the trauma of her childhood.
"I think one of the greater points around being invisible is around a conversation I've had with numerous adults now, where they sort of tell me that my experience made me stronger and my experience made me resilient," Ms Johanson said.
"I'm not a result of my abuse. My father doesn't get credit for who I am today; what if I was always going to be this person?
"I am still to this day doing therapy, checking in with my coaches and my psych so that I can talk about it and come from a place that I have survived, as opposed to being in a place where I was a victim."
Ms Johanson believes the stigma and shame that surrounds child abuse continues to perpetuate an attitude that needs to change.
"I think what people need to understand about child abuse and domestic violence is that it's not as simple as walking away and leaving a situation," she said.
"I had an aunty ask me a couple of years ago 'Why did you never run away?', I told her that idea is based on the assumption that I knew that what was going on was wrong.
"Put aside the stigma we already have with mental health, the stigma of child abuse is a little bit more because it's this pervasive thing where you think you've done something wrong to deserve to be treated that way."
Australia is a wealthy country with the capacity to ensure that all children have the support and opportunities they need to reach their full potential.
However, children cannot develop coping skills and be emotionally healthy in abusive or neglectful environments.
"Child safety is a community responsibility, not just the responsibility of parents," Ms McLeod said.
"This means raising awareness by having public conversations about an uncomfortable topic, by listening to the voices of children and young people, by supporting families, by collaborating with others working to keep children safe, by developing and distributing free resources for children, parents and teachers related to child safety and by contributing to policy and research related to child safety and wellbeing."
An attitudinal shift that sees more adults considering what they can do to keep not only their own children but all children safe, has the potential to help to prevent future child abuse and neglect.
Mr Pietropiccolo concedes it is a long road but believes this attitudinal shift – combined with institutional change – will have long-lasting benefits in creating a culture where all children thrive.
"Generally, people are understandably concerned for their own children. They believe that there are societal structures to keep the children of others safe," he said.
"However, the reality is that Australian children will only experience a safe and supportive community when we see the wellbeing of all children as our collective responsibility.
"When we commit ourselves to creating a society where all children thrive then children will not only be safer but able to maximise their potential. A society that values children is invariably a successful one."