Lester Prize Youth Awards
2021 Lester Youth Prize Award won by printmaker Emilia Traverso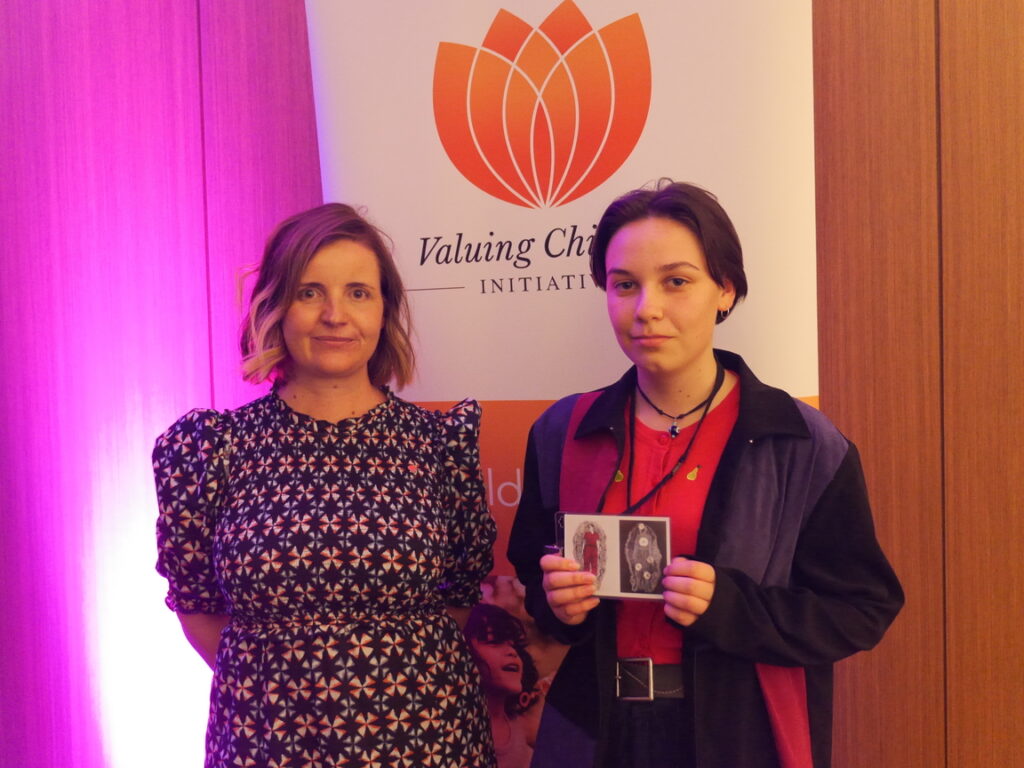 West Australian artist Emilia Traverso has claimed top spot at the 2021 Lester Prize Youth Awards for her self portrait, It Will Pass.
Traverso was announced the winner of the Year 11-12 category, which comes with $500 prize money from the Valuing Children Initiative (VCI).
The 17-year-old said her work represents a personal struggle with anxiety — something she feels brave enough to express through art.
"It was for my Year 12 work, so I was going into it like most teenagers; trying to focus on identity and explore that," she said.
"I have always been interested in the environment and how that plays into my own personal experience, so I used the mushrooms as a way to symbolise thought patterns and thought cycles that happen when you have mental illness.
"I incorporated them (mushrooms) into my actual work as fleeting, delicate and impermanent, and placed on my body where my anxiety physically manifests."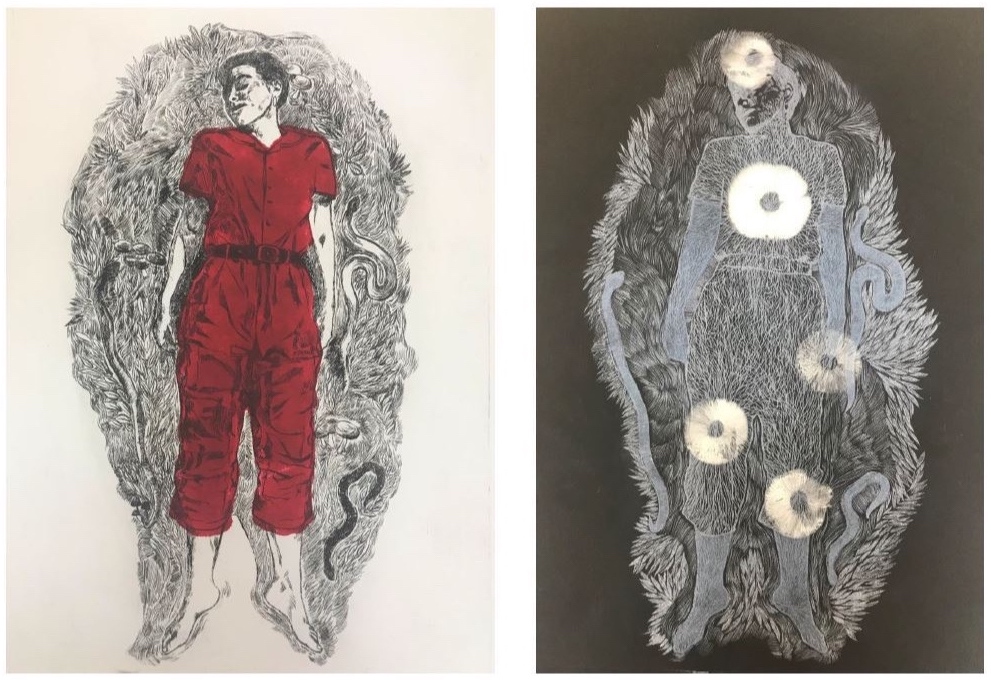 Traverso created the awe-inspiring piece using the labour-intensive process of drypoint etching.
She also used the unconventional technique of spore printing with real mushrooms.
"I started off with the mushroom idea, but I wasn't sure it was actually going to work out because I hadn't done it before," Traverso said.
"The symbolism of mushrooms became the central concept of my artwork, they are a vessel through which decay can occur and new life can begin.
"The testing that goes into making the 'perfect print' is reflective of a repetitiveness that I am aware of in my life. My anxiety often causes me to feel held back or stuck.
"Belief in an ability for change and the temporality of everything comes as a comfort to me."
Traverso was a finalist in the 2019 Lester Prize Youth Awards, but this is the first time she has placed in the top three.
The young artist was humble in her success.
"I wasn't expecting it. I was expecting it to go to more of a conventional, realistic oil painting because there are some really good works in that style here," she said.
"It means a lot, honestly, because printmaking isn't very seen — you don't see it winning many prizes."
While Traverso plans to continue making art, she will go on to study neuroscience at university next year.
Prizes were awarded to a number of other extremely talented artists, with the VCI sponsoring each category.
VCI Development Executive Madeleine McLeod praised all entrants for their efforts.
"The VCI is excited to partner with the Lester Prize Youth Awards because these awards celebrate the incredible contribution young people make to society when they are given the opportunities they need to flourish," Ms McLeod said.
"The creativity and talent on display is astounding and worthy of recognition and celebration — congratulations to all of the artists for the time, effort and hard work you have put into creating such incredible portraits."
The 30 Youth Finalists are on display at Brookfield Place Perth Tower 2 Lobby until 26 November 2021
Years 7-8
3rd Prize | EVA LAU (WA, Y) – $50 Art Pack Oxlades: $50 Voucher AE: $50 Cash VCI
2nd Prize | ERIN HARDY (WA, Y) – $100 Art Pack Oxlades: $75 Voucher AE: $100 Cash VCI
1st Prize | GABRIELLE BADGER (NSW, Y) – 1st Prize | $500 Voucher Oxlades: $100 Voucher AE: $250 Cash VCI
Years 9-10
3rd Prize | EMMA HOUGHTON (WA, Y) – $50 Art Pack Oxlades, $50 AE Voucher $50 Cash VCI
2nd Prize | TIANGZHENG DANG (QLD, N) – $100 Art Pack Oxlades: $75 AE Voucher, $100 cash VCI
1st Prize | JASMINE SLATTER (WA, Y) – $500 Gift Voucher Oxlades: $100 AE Voucher: $250 Cash VCI
Years 11-12
3rd Prize | LUCINDA TASSONE (WA, Y) – $50 Art Pack Oxlades: $50 AE Voucher $50 Cash VCI
2nd Prize | ANNABELLE WATLING (WA, Y) – $100 Art Pack Oxlades: $75 AE Voucher; $150 cash VCI
1st Prize | EMILIA TRAVERSO (WA, Y) – $500 Gift Voucher Oxlades: $100 AEPF Voucher: $500 Cash VCI