Moorditj Mural Masters
A workshop designed for young artists to thrive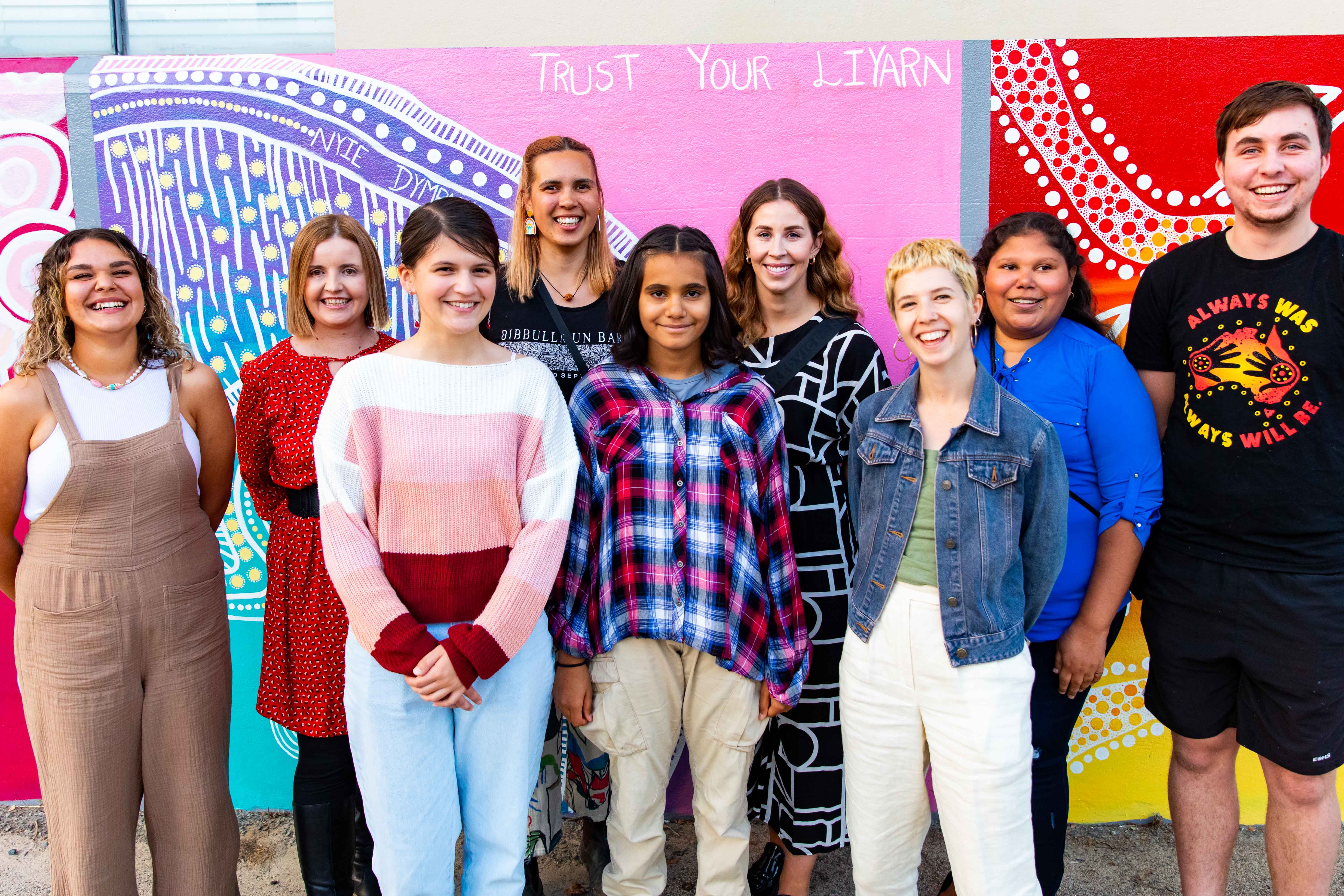 The Valuing Children Initiative had the honour of supporting Propel Youth Arts and the City of Vincent to host the Moorditj Mural Masters as part of this year's Youth Week WA KickstART Festival.
The mentorship, for young Aboriginal and Torres Strait Islander artists aged 16 years and over, covered all the steps of designing, creating and painting murals in public places.
The workshop was run by Whadjuk/Ballardong Noongar and Eastern Arrente artist Jade Dolman, who shared her extensive experience in painting murals in spaces as varied as government buildings, public transport hubs, bookshops and many more.
Nyulnya/Bardii participant Will Peucker described it as one of the best experiences he's had to date.
"Just being given the opportunity to work collaboratively with other artists to make this all come together was just an amazing experience to be apart of," Will said.
"Jade showed us all the steps from just priming the wall, to doing the tape, to actually putting a design on there ready to paint. "
Break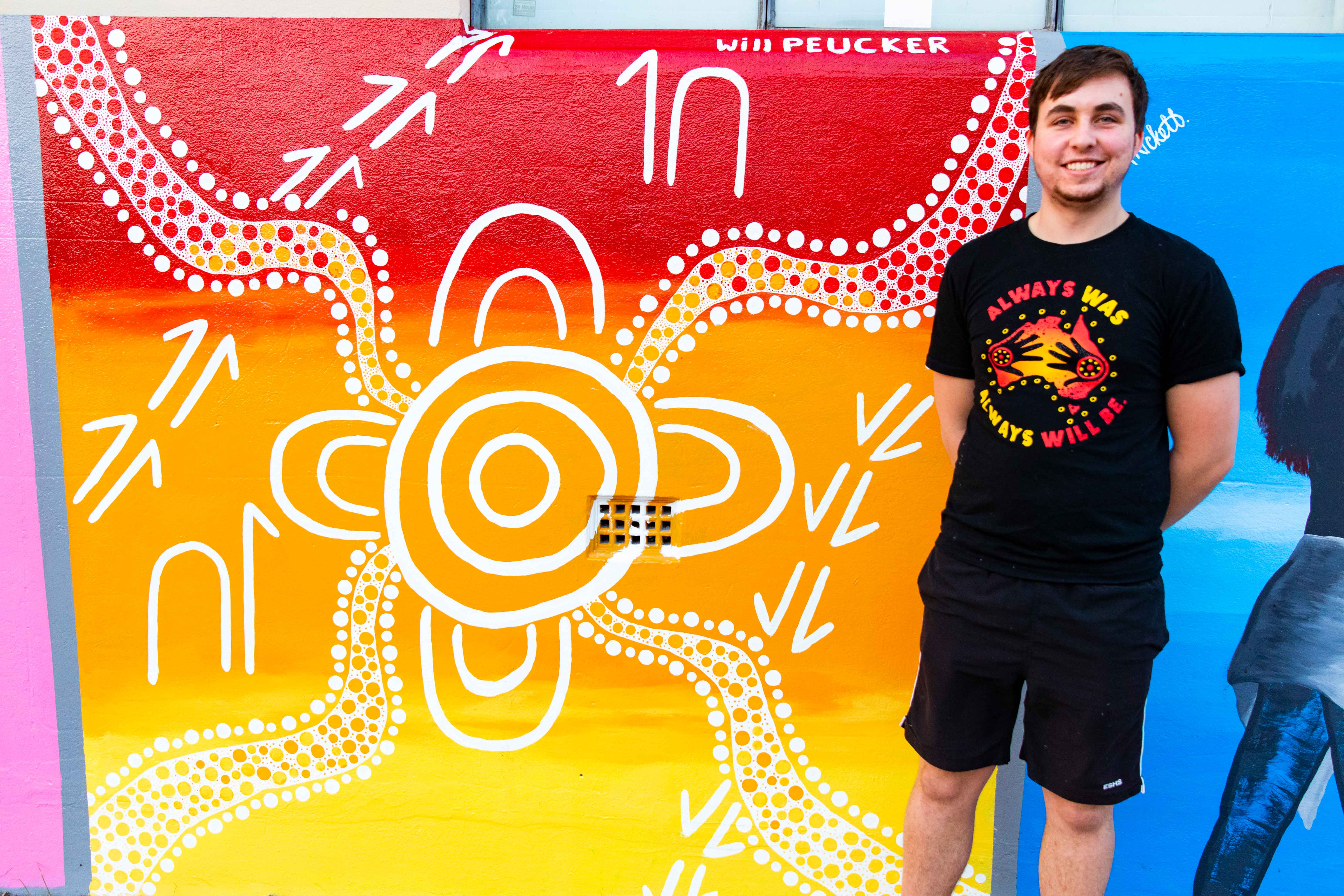 Like many of the other participants, Will had no experience in mural creation.
"This has been the best way to get a foot in the door to this area," he said.
"It's a big confidence boost being able to have free reign and be able to go at your own pace to create something permanent like this.
"It feels like we have the confidence to know we are good enough and what we create will be good enough."
Over three days, Will and the group of teens worked with Jade and alongside each other to reveal inspiring stories through their art.
This is a theme evident in much of Jade's work, a lot of which encourages conversations around current issues Aboriginal people face as well the next step forward.
"I was nervous at the start, but once I got into the flow and I saw how it was coming together and how supportive everyone else was, it was a big moral booster," Will said.
"It's a pretty amazing thing; seeing it from the start when it was a grey wall to all the amazing pieces you see now is just mind-blowing.
"To say I've taken part in this is really cool and special and I hope to be apart of more in the future."
Break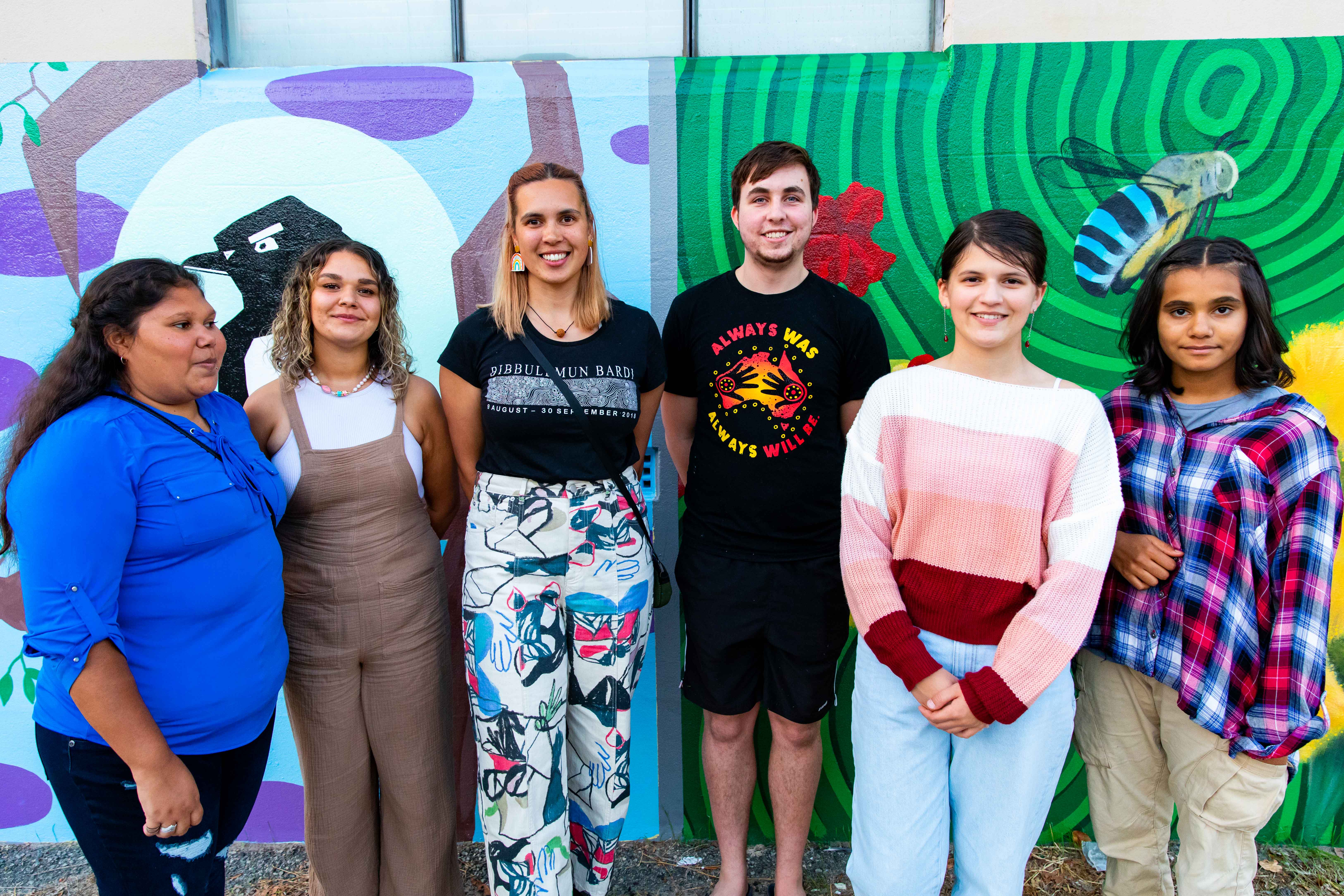 Jade is renowned for her incredible public murals and under he guidance, participants were able to produce an incredible array of work.
The full breadth of Jade's guidance and expertise was revealed during the official opening of the murals, where friends and family turned out in drones to support the talented artists.
Th The incredible array of work will remain on display for many years to come at Little Parry Street, Perth in the laneway next to Kuditj.